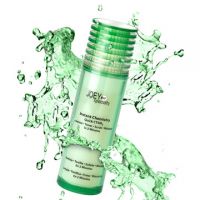 JOEY New York Quick CTSM2
As low as
Review - My No. 1 Daily Product

This is my morning staple. I put this on and let it "set" while I brush my teeth and then rinse my face to see the great results. Highly recommended.

You have to try this!

I was really impressed by all the thing this product can do. You use it as a cleanser, scrub at th same time, and it tones your skin as well. Its great for my skin, because of the ingedients, it keeps me from breaking out! My favorite part has to be when you massage it into your skin it turns into a deep foaming cleanser and then a mask, it is a great product.

Back
to top