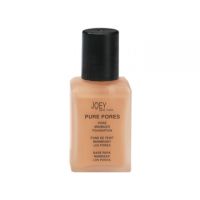 Joey Pore Minimizer

I love this product. It covers and feels light on my face, not heavy like some I've used. I give it a big ten.

Fell right into my pores

I mail ordered this and was so excited to receive it. Well when I tried it it immediatly fell right into my pores. My pores were so noticeable you could count them. I wouldnt buy!!

It realy works!

I have been cursed with large pores and have struggled to find a good foundation for years. This product gave me the coverage I wanted without being to heavy or causing breakouts. It last throughout the day too! It cost a little more that a drug store foundation but last 3x's as long.