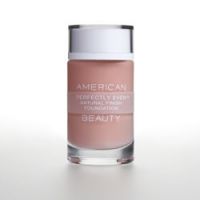 like revlon

you really can't tell the difference, and revlon costs less

Perfect

My teenager loves the coverage. Lasts and does not break her out.

Foundation Review

This foundation is decent. I am currently 12 and have been using the product for 5 months and of course my skin and other things are going through alot but when i put on this foundation in the morning and wake up the next day my skin gets a little breakouts. When you put it on your face it looks very cakey at first but once it settles in your skin it looks normal. My advice is shake before every u...read morese, never let it sit in the cap for a long time it dries and leaves a nasty suprise, if you want to buy this product get ready to buy concelar.