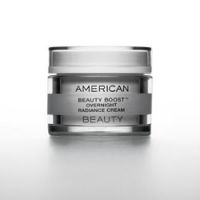 Amazing - Absolute Favorite

I can't believe how great this night cream is...it has defined what a night cream does for me. I have used plenty of night creams but never saw any difference. I have young, healthy skin but I wanted to try something and WOW. Within a few days of using this cream each night I saw a major difference. I would go to bed after a long day and then wake up with a ridiculously fresh face...perfectly firm...read moreed up and absolutely radiant. I can't believe this cream is such a little known secret. I spread the word to everyone I know and praise this cream to no end. Goodbye high end creams, this Kohl's product is the only night cream for me. I've spread the word about this cream to everyone I know and I have not heard anything bad. Really amazing product and pretty affordable for a night cream. So smooth and refreshing, smells so good. Lovely and decadent.

Shining Star!

This is a product that does live up to its own hype. It is actually a known fact that Kohl's did not pay Ashley Judd a cent to endorse this as her favorite product, she simply does use it. I went to a beauty seminar and this was one of the gifts they gave away for attending. I tried it and overnight, I saw a luminous radiance to my skin and no irritation signs which I usually do with items with...read more fragrance and creams. This is absolutely great for delivering a smooth, clean look and absorbs quite well so that your makeup doesn't look at all streaky once this fully absorbs and a little bit goes a plenty of ways!

Quick results

Only used this stuff for two days and I already love the way my skin feels!

Back
to top