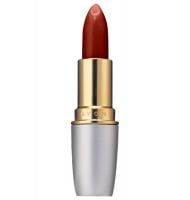 nice colors, no plumping

i dont see where this plumps anything...i do like the colors and the lipstick feels good on. smells nice too. dont get the 'twig' shade from the ad in the book....its very brown, and not flattering, imo, on light cool toned skin.

Avon Beyond Color Lip Plumper

Lip plumping action? Not so much. Beautiful colors and texture. Long lasting softness without a waxy feel.

Love the lip conditioner

I got this in the lip conditioner, and my lips look great for the first time in a LONG time. Since getting stationed in the south, I have had a problem with chapped lips - maybe because of the heat and humidity?? The morning after first using this I had to exfoliate my lips as this removed any and all dry skin on and around my lips which was kind of yuck, but after using this for a few days, I ...read moreFINALLY am able to wear lipstick! I have already ordered my second tube so I can keep one in my purse and one at home. I also love this color in Uptown Pink. It's a very flattering shade for fair skin.

Back
to top