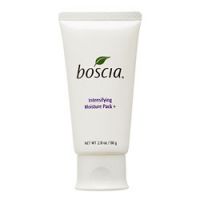 Very gentle and super moisturizing. Not greasy!

So... I just read the bottle and realized I'm supposed to rinse it off. I've been using it as a moisturizer this whole time (usually mixed 50/50 with aloe gel). I love the moisturising effect it provides and it isn't greasy!

A savior for parched skin

During a bout of aggressive acne, I doused my face with BP and salicylic. It dried it out like crazy - add this to winter lows in humidity, and my face was a desert. I tried all the moisturizers out there, and they did nothing for my red, flakey skin. I grabbed this as a last resort, left it on overnight (I know, it's a mask but I was desperate) and I am not kidding when I say that it restored my ...read moreface OVERNIGHT. All the flakes were gone, and my skin was baby smooth and hydrated again. I love this mask!

Can this moisturize!

This is a great product as it really works for dry and stressed complexions as it's super hydrating.

Back
to top