Are Michael Phelps and Brittny Gastineau Dating?
Posted on November 15, 2010, 5:25 PM
The Olympic Gold medal phenom has apparently hooked up with the ex NFL star's reality star daughter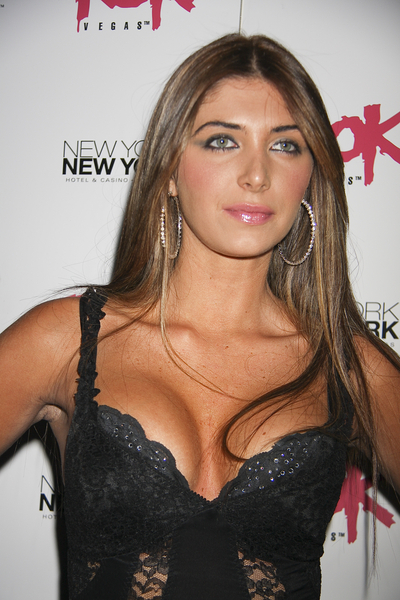 Will Brittny Attend Her Next Red Carpet Event With Michael Phelps By Her Side?
Not since his caught-on-camera bong fracas two years ago—and arrest for misdemeanor marijuana possession and paraphernalia use thereafter—has the public heard much from its aquatic king aka 16-time Olympic medalist champion Michael Phelps. That is, until a couple of days ago when folks took quick notice of Phelps and his rumored new girlfriend, E! reality star Brittny Gastineau canoodling in town. The new couple was spotted at the Mondrian Hotel in Los Angeles, and later at the nearby Grove mall, where they were seen window shopping.
The 25-year-old former Wheaties man, who broke Olympic records in swimming, is rumored to be dating the 28-year-old star of "Filthy Rich: Cattle Drive" and "Gastineau Girls" (whose father just happens to be ex NY Jets star, Marc).
Phelps currently lives in Baltimore and Brittny lives in Los Angeles, suggesting Phelps might have just been visiting L.A. For now, the new couple seems to be getting along very well despite having to go the long distance (something Phelps understandably has a good track record in overcoming).
But since Gastineau hasn't the medals, she likely won't be getting matchy matchy tattoos with her new beau, who's got the letter "M" (for his home state Maryland) and Olympic rings he put on his
body
two years ago.
For now, according to onlookers who caught sight of them getting coffee and catching up, the happy pair is doing, well, swimmingly.