Skincare that is trés manifique
Posted on November 3, 2009, 7:57 PM
You'll be able to learn one secret of French beauty with a new skincare line from across the pond.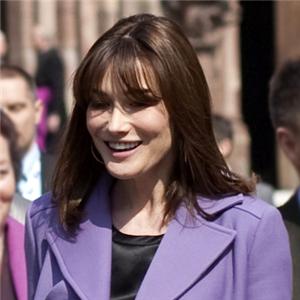 The glamorous Carla Bruni seems to have impeccable skin
Carla Bruni - wife to the French president, Nicolas Sarkozy - may have been raised in a castle, but that does not mean that her skincare routine can't be accessible to us mere mortals. Like many French women, Bruni, pictured here, seems to have a certain sophistication about her - being an ex-model doesn't hinder this - and glowing skin.
If you want to try new skincare products from France, a new organic line is launching here in the States, full of the romance and class found in Paris. According to the eco-friendly website, the French collection, Melvita, is coming to America.
The online store was launched on November 4 and the website reveals that the products were created by beekeeper and biologist, Bernard Chevilliat. Expect an entirely natural, preservative-free approach to skincare, as Chevilliat explains the collections intention was to place " nature at heart" of his vision, Treehugger says.
Americans who hope to have flawless skin like Bruni's, or Johnny Depp's gorgeous significant (French) other, Vanessa Paradis might want to take a look at this new range of skincare, bath and body and haircare products.