Kelly Osbourne Looks Confident With Clear Skin and a Healthy Body
Posted on February 23, 2010, 11:11 AM
Kelly Osbourne, pictured here, has been in the public eye for much of her life, but the reality star has been positively shining lately. She has slimmed down thanks to a lot of hard work on ABC's reality series "Dancing with the Stars," and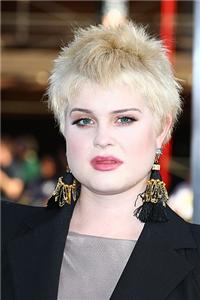 Kelly Osbourne shows off clear, glowing skin and a svelte body.
"I am much more confident with myself and I really do love my
body
now," Osbourne told "People.com". "I was never happy with my body before."
So how has the reality star achieved her radiant look and svelte physique? Aside from the competition's constant cardio workouts and physically demanding performances, Osborne has eschewed processed carbs and simple starches for leaner and more nutritious fare, like turkey burgers.
Many women would love to lose a few pounds before the warm weather hits. Working to lose weight through healthy diet and exercise like Osbourne, and trying out
organic and natural body care
methods, are far more likely to give you a healthy glow (and lasting results) than a crash diet.