Skin Care Company L'Oreal Announces Julianna Margulies as New Face for RevitaLift
Posted on September 24, 2010, 3:07 PM
Actress Julianna Margulies is the face of a new anti-aging skin care line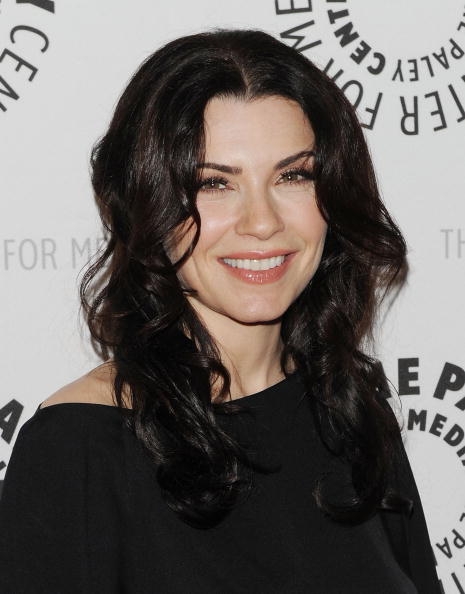 Skin Care Company L'Oreal Announces Julianna Margulies as New Face for RevitaLift
For the new year, L'Oreal Paris just announced actress Julianna Margulies as their new spokeswoman for their RevitaLift
skin care
collection. She'll be joining the A-list spokes team of the beauty brand including Beyonce Knowles, Evangeline Lilly, Diane Keaton and Eva Longoria Parker among others. Alongside veteran spokes model Annie MacDowell, Margulies will help represent the anti-aging brand that boasts retinol and marine nutrients, which are common ingredients found to firm skin and reduce wrinkles.
Margulies' flawless skin and iconic laugh lines couldn't be a better fit for the $100 million-plus line. Never having done Botox or filler injections, the 44-year-old actress says, "I always considered my skin my best beauty asset because I got lucky: I have small pores. I am also very pale so I have stayed out of the sun most of my life."
And L'Oreal's timeless mantra, "Because you're worth it," has influenced Margulies since she was a little girl.
"I remember the first time I heard ["Because You're Worth It"]. I was young, and I said to myself, 'When I have money, I will buy beautiful products and feel I'm worth it,'" said Margulies.
While L'Oreal is a skin care company, Margulies likes how the beauty company acknowledges that beauty is more than just what you put on your face.
"From what I gather, [the L'Oreal Company] seems truly more excited about my feelings about being a woman and what that means to me and how I take care of myself, which is telling about a beauty company. They are not just worried about how women look but how they feel. [The 'You're Worth It' mantra] really is true."
Juggling her on-screen career as Alicia Florrick on CBS' "The Good Wife," while being a mother and a wife, the award-winning actress says her 13-hour days don't afford her the time to casually browse through a department store. She says that she relies on her local drugstore for her beauty needs "as long as I can get excellent quality and affordable prices."
Her favorite L'Oréal products are Kérastase and EverStrong hair care, Revitalift Complete SPF 30 Day Lotion and Preference hair color, which she has been using since 1996. Although, when she does indulge, she receives full-body massages at Manhattan's Soho Sanctuary and gets facials at Tracie Martyn that go for around $400 a pop.
She says, "They are my two biggest indulgences."
By Sharon J. Yi