Linda Evangelista Is The New Face of Talbots - Clearly Her Anti-Aging Skin Care Strategies Work
Posted on June 9, 2010, 9:43 AM
At 45, Linda Evangelista, one of the fashion world's first "super" models, has just become the new face of Talbots. Clearly, she knows a thing or two about anti-aging skin care and keeping her skin youthful.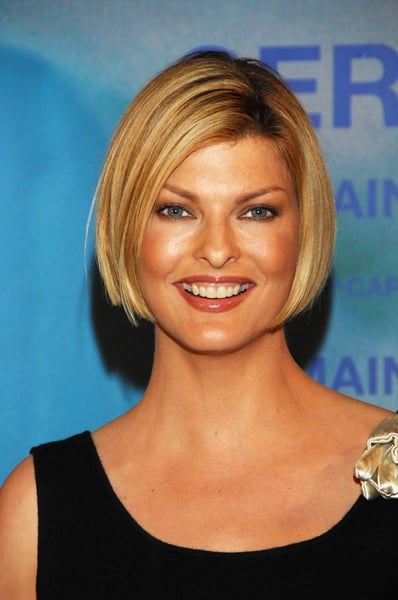 Linda Evangelista Is The New Face of Talbots - Clearly Her Anti-Aging Skin Care Strategies Work
At 45, model Linda Evangelista has been tapped as the new face of Talbots, a clothing brand that's looking to revamp its stodgy, conservative image with a vibrant, modern feel. Clearly, if she's still landing advertising campaigns, the mother of 3 year-old Augustin James, who's also a L'Oreal Paris spokesperson, knows a thing or two about anti-aging
skin care
.
"She possesses this timeless yet spontaneous glamour that's irresistible in our minds," Talbots chief marketing officer Lori Wagner told the New York Post about the model, who's perhaps as famous for telling Vogue writer Jonathan Van Meterin in 1990 that "We don't wake up for less than $10,000 a day" as she is for being one of the world's first "super" models alongside pals (and fellow George Michael video stars) Cindy Crawford, Naomi Campbell and Christy Turlington.
And, now, with more than 20 years of runway strutting, editorial work and magazine covers (she's done 30+ Vogue covers alone!) under her belt, the outspoken Canadian beauty has no intention of retiring -- even though it's not as easy as it once was to get that $10,000 check.
"I think it's okay to say [that it's] work being me. It's a lot of upkeep!" she exclaimed in a candid 2006 Vogue interview. "I'm pro-cosmetic procedure. I use Botox and I'm not afraid to say it, though I do like to keep some movement in my face."
With refreshing candor, she spilled more secrets saying "I do Thermage (a non-invasive skin tightening treatment that employs radiofrequency). For me it's just for enhancement, like hair color or makeup or any of the other tricks you can do to make yourself feel better."
Evangelista has also been a client of famed New York facialist Tracie Martyn whose eponymous salon heralds "age-defying" combos like microdermabrasion and electronic muscle stimulation ($265) or microdermabrasion and oxygen mist finish ($200) and counts Meg Ryan, Sandra Bullock and Gwyneth Paltrow as some of her other A-list clients.
Another favored treatment is seaweed. Yup, the slimy stuff that tangles your feet at the beach and keeps your sushi from falling apart also has its supporters in the beauty field and Evangelista is one. Susan Ciminelli who owns a Day Spa and Salon in NYC explains that some of seaweed's benefits include; elimination of excess water and toxins, promotion of elasticity and relaxation of your nervous system which helps to reduce stress. (Learn about the
toll stress can take on your looks
.)
"Models are not superhuman," Evangelista has said, "We grow old." And, while that's encouraging news, thankfully there are things that we all - models and mere mortals alike - can do to stave off the ravages of time.