Iman's Ageless Beauty - Anti-Aging Tips for Young Looking Skin
Posted on June 16, 2010, 9:55 AM
Iman and her husband of 18 years, David Bowie, graced the red carpet at the 2010 CFDA Fashion Awards at Alice Tully Hall in NYC, with the almost 55 year-old model looking stunning as usual. Her anti-aging skin care routine certainly does the job.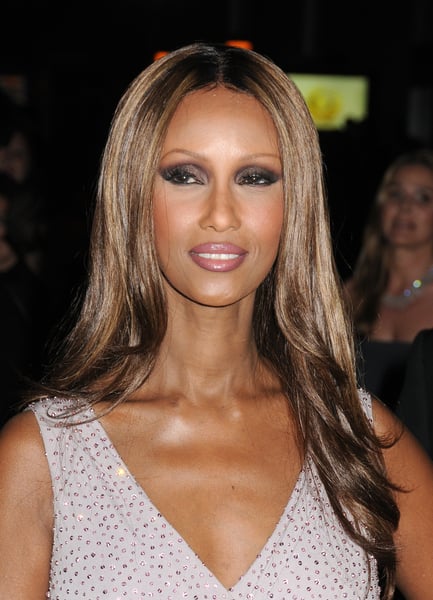 Iman's Ageless Beauty - Anti-Aging Tips for Young Looking Skin
Iman and her husband of 18 years, David Bowie, were on hand at the 2010 CFDA Fashion Awards at Alice Tully Hall in NYC for the almost 55 year-old model to receive a Fashion Icon lifetime achievement award. The honor, which was presented by Isabella Rossellini is to commemorate "an individual whose signature style has had a profound influence on fashion" and, as usual, the recipient looked stunning. Her
skin care
routine certainly deserves a special prize too.
"Where I come from, aging is something that is earned," says the Somali supermodel who also says that she can't imagine injecting something that's labeled a toxin into her body. How then, does the beauty keep her skin looking so young? As she told stylelist.com, "Cleansing, toning and moisturizing are the basic essentials to maintain healthy skin." And, the mom of two knows that having great skin is a lifelong commitment. ""The skin you take care of in your teens, and 20's is the skin you will inherit in your 30's, 40's and beyond." So you must have a daily skin care routine."
While that may sound like a scary prophecy for some of us who baked ourselves brown in the sun during our formative years, there are things you can do at any age that will help to improve the skin you have.
All dermatologists and experts in the skin care world will tell you that wearing sunscreen is the single most important thing you can do to keep your complexion looking youthful and skin-cancer free. (Overwhelmed the choices on the store shelves? Here's a look at the
Best and Worst Sunscreens
on the market.
And, it doesn't matter what color your skin is, the sun does not discriminate. IMAN Comsetics, Skincare and Fragrance, the company the supermodel founded in 1994, boasts lines for all women of color and the IMAN Sun Defense products are some of her best-sellers.