Katy Perry to be the New Face for Proactiv
Posted on January 14, 2010, 8:50 AM
It was recently announced that Katy Perry will be the new face for the acne treatment brand Proactiv Solutions. The singer is adding her name to a long list of celebrity endorsers for clear skin that includes Jessica Simpson and Mandy Moore.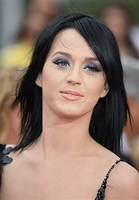 Whatever Perry does for her skin must work, as she usually sports a clear complexion
Perry, pictured here at a movie premiere with a seemingly flawless complexion, will be joining the campaign along with singer Avril Lavigne and "The Office" star Jenna Fischer. According to the brand, Perry and the others will appear in 30-second, 1-minute and 2-minute commercials that are set to air later this month.
The ads will be featured in more than 58 counties around the world and the spokeswomen will be receiving a lucrative salary, according to Hollyscoop.com.
"We are paying people consistently with what we have done in the past, which is millions of dollars," company executive Ben Van de Bunt said in a statement.
Girls with acne-prone skin may want to wash their face twice a day with an acne-free cleanser. The formula should be alcohol-free to limit breakouts. Apply the cleanser on problem areas using a soft cloth or mesh sponge.
It's important not to use a harsh facial scrub, as it may only irritate the skin further and subsequently cause more redness.