Alicia Silverstone is Pregnant
Posted on January 14, 2011, 11:15 AM
The former clueless teen is expecting her first child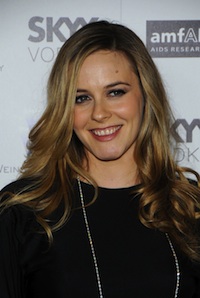 Alicia Silverstone is Pregnant
Add Alicia Silverstone to the incredibly long list of Hollywood stars expecting babies in 2011.
The actress, 34, and her husband of two years, Christopher Jarekci, is thrilled to be pregnant with her first child. "I've been wanting to have a baby since I was 2 years old – I'm destined to be a mother," she told PEOPLE magazine last April.
The couple has been married since 2005 (after an 8 year romance) and will welcome their new addition this fall.
Silverstone who, of course, rose to instant fame with her seminal role of Cher Horowitz in 1995's decade-defining movie "Clueless," has been very vocal about how becoming a vegan has changed her health
and
her looks. She has even written a book called "The Kind Diet: A Simple Guide to Feeling Great, Losing Weight, and Saving the Planet" in which she shares many recipes and explains how she got totally
healthy skin
after she overhauled the way she ate.
Think Silverstone's the last of the "baby boomers" or are more stars getting ready to reveal their exciting news?