Photo 1/6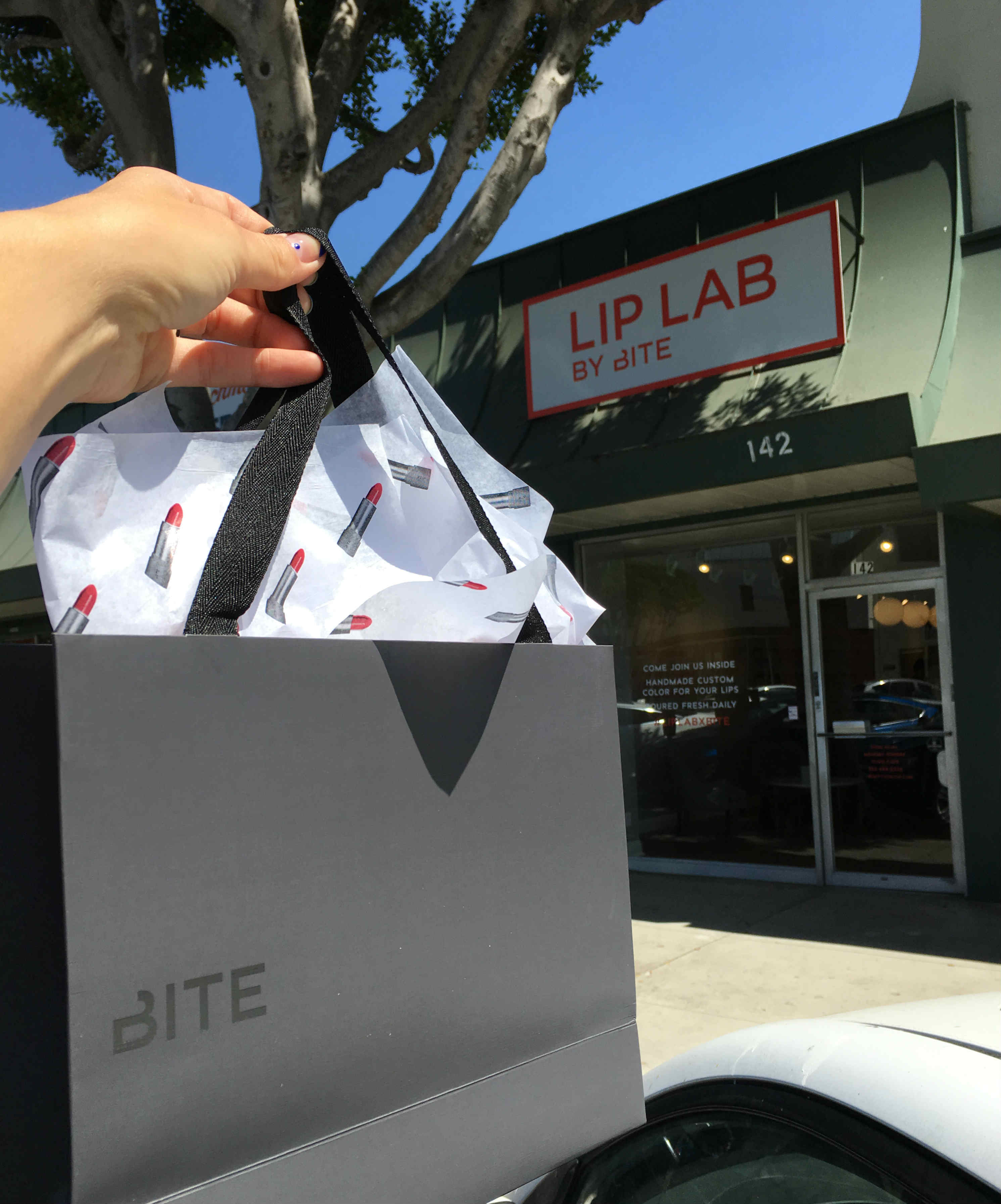 I'm a huge lipstick aficionado, but I'll let you in on a little secret: I'm terrible at choosing shades for myself. As I'm sure you know, if it looks good in the tube or swatched on your hand, that doesn't necessarily mean it will look good on your lips. When I heard Los Angeles was getting a Lip Lab by BITE, I nearly jumped for joy at the thought of being able to create my own lipstick (with a little guidance, of course).
The Canadian company launched in 2012 with the mission to create healthier lipsticks made of food-grade ingredients that are also cruelty- and gluten-free. The innovative lip line is available at Sephora and bitebeauty.com, as well as dedicated Lip Lab — locations where you can create your own bespoke lipstick with the help of trained professionals. With locations in NYC, Toronto, San Francisco and now LA's Larchmont neighborhood, I knew I needed to check it out. With a handful of my favorite (existing) lipstick shades and a bunch of lipstick photos saved on my phone, I headed to Lip Lab by Bite to see if they could help me take the guesswork out of picking a lipstick shade.
Image courtesy Hannah Savin
Cover image via @bitebeauty
Photo 2/6
Services at Lip Lab by BITE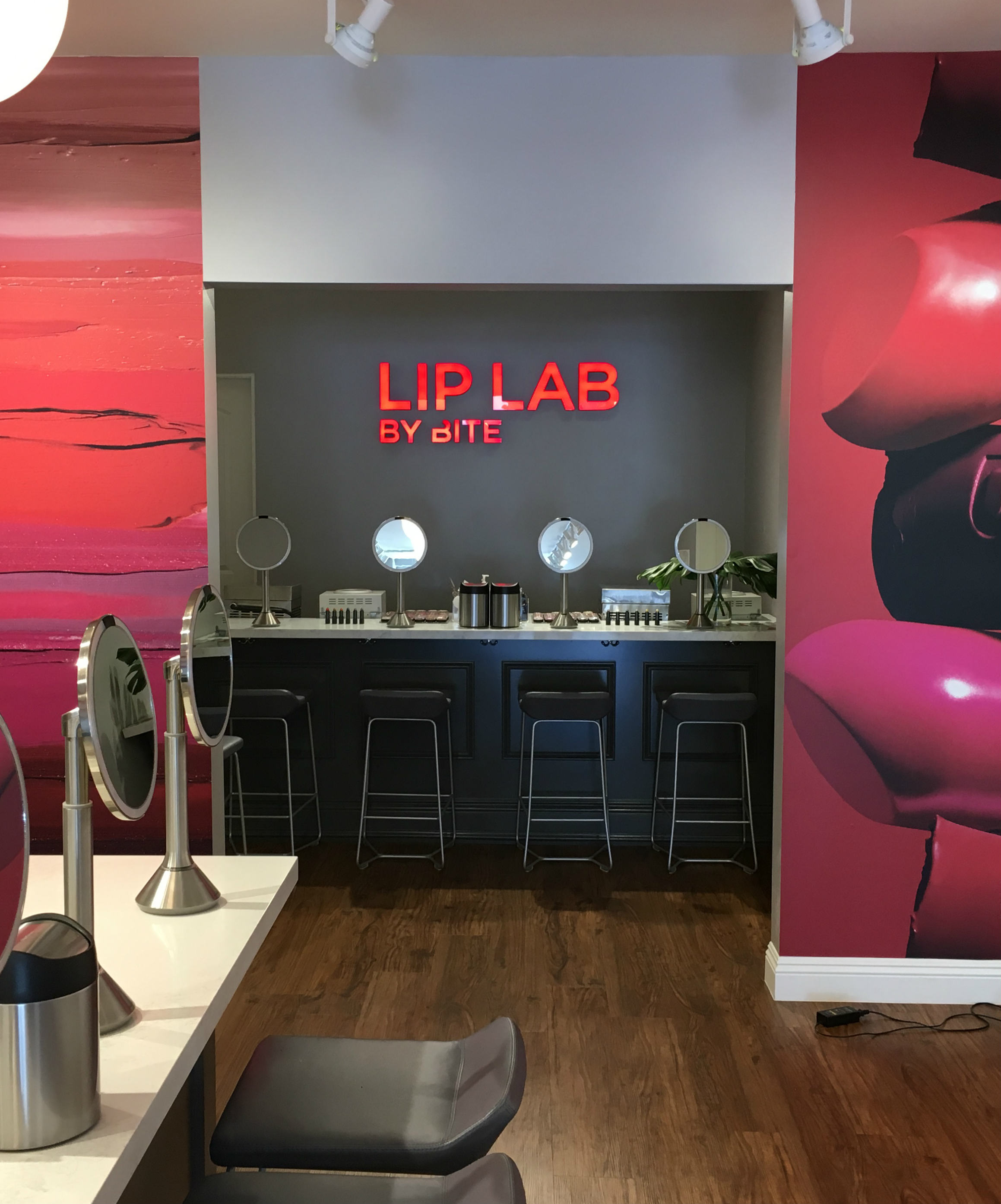 Lip Lab by BITE offers a custom lipstick service in which you can choose from a huge menu of colors, finishes and fragrances. The service costs $55 for one lipstick, $80 for two. I opted for the bespoke service, $150, which includes two lipsticks completely tailored to my likes (shade, scent and finish) plus a prep kit including
Bite's lip scrub
,
lip mask
and
lipstick primer
.
Image courtesy Hannah Savin
Photo 3/6
Customizing my lipsticks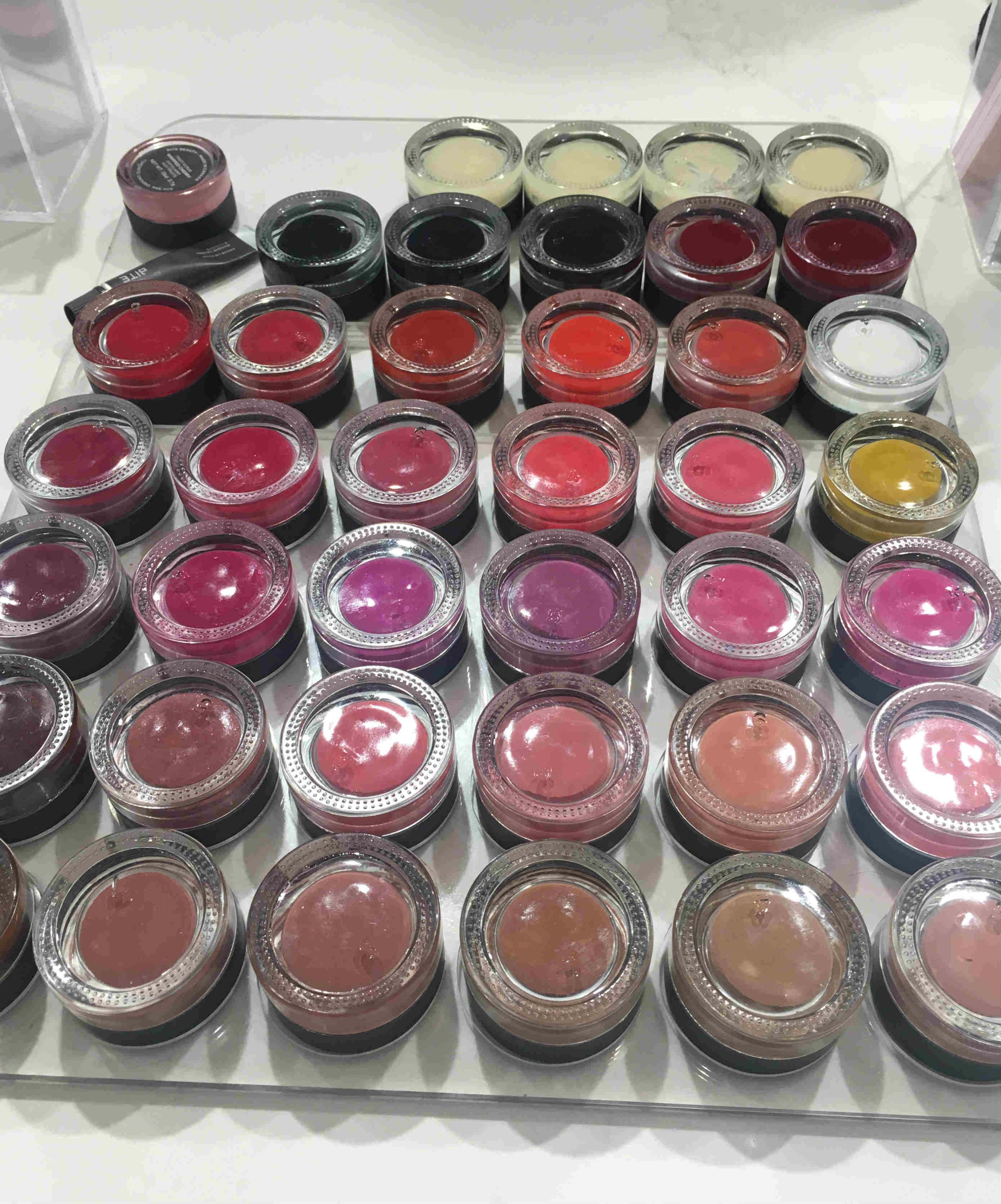 I tend to favor mauvey-nude shades of lipstick because I find it so hard to pick more vibrant shades that actually flatter my skin tone. So today, I decided to go outside my comfort zone and create custom red and berry shades. My lip lab artist had me select from the following finishes: sheer, glossy, matte and the brand's signature, Amuse Bouche. I selected the matte finish because Bite's formula is incredibly creamy and comfortable on the lips. Next, I described my ideal shades to my artist and she went to work mixing up a variety of pigments.
Image courtesy Hannah Savin
Photo 4/6
Perfecting the lipstick shades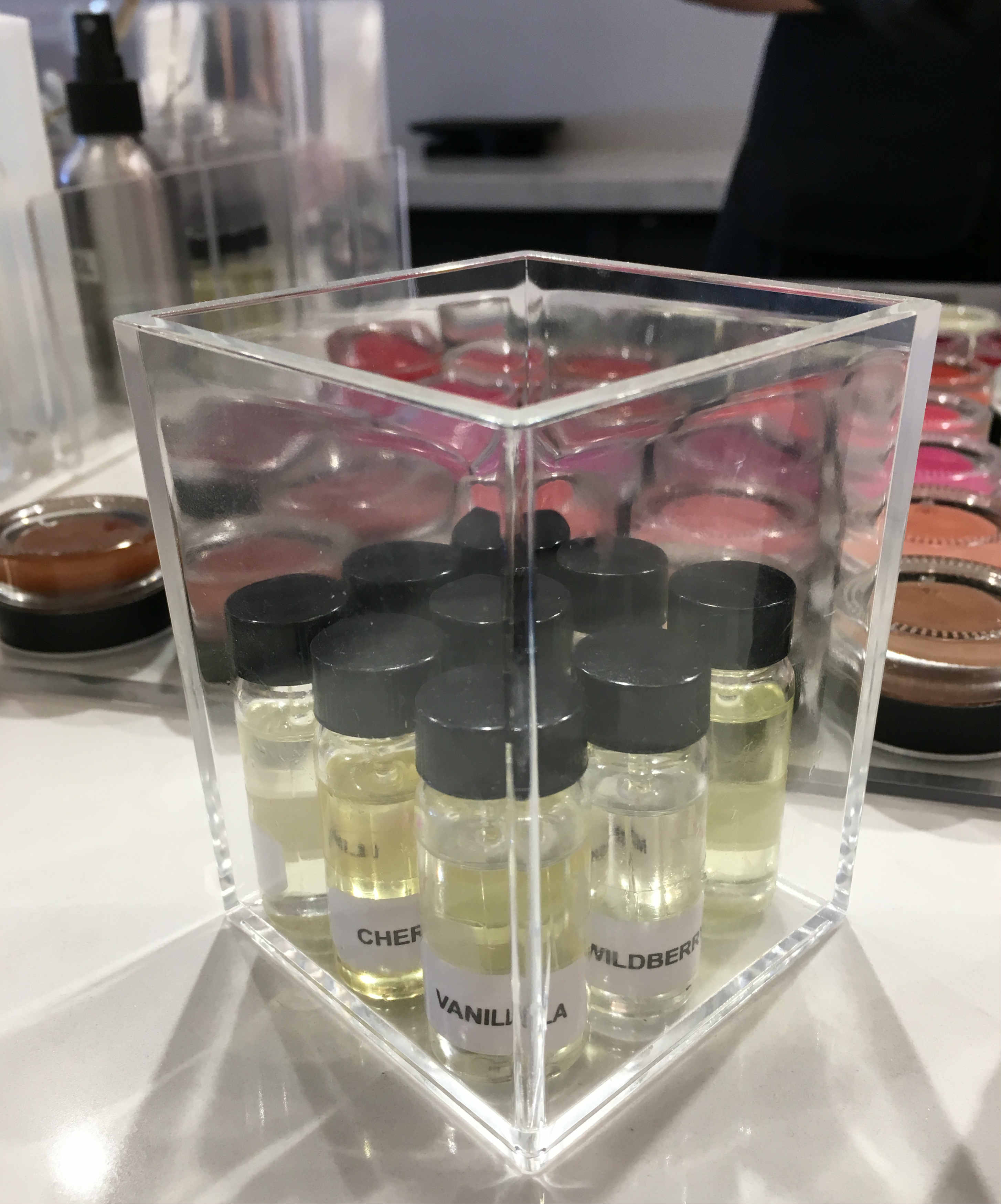 After mixing up the pigments, you get to sample the creation and both you and your artist decide if it needs any tweaking. When both of your shades are exactly as you want, you get to choose your fragrance. BITE offers cherry, mint, vanilla, mango, violet, coconut, wild berry and fresh citrus. Even better, you get to name your lipsticks and get the tubes engraved. I named mine after myself and my boyfriend.
Image courtesy Hannah Savin
Photo 5/6
How the BITE lipstick is made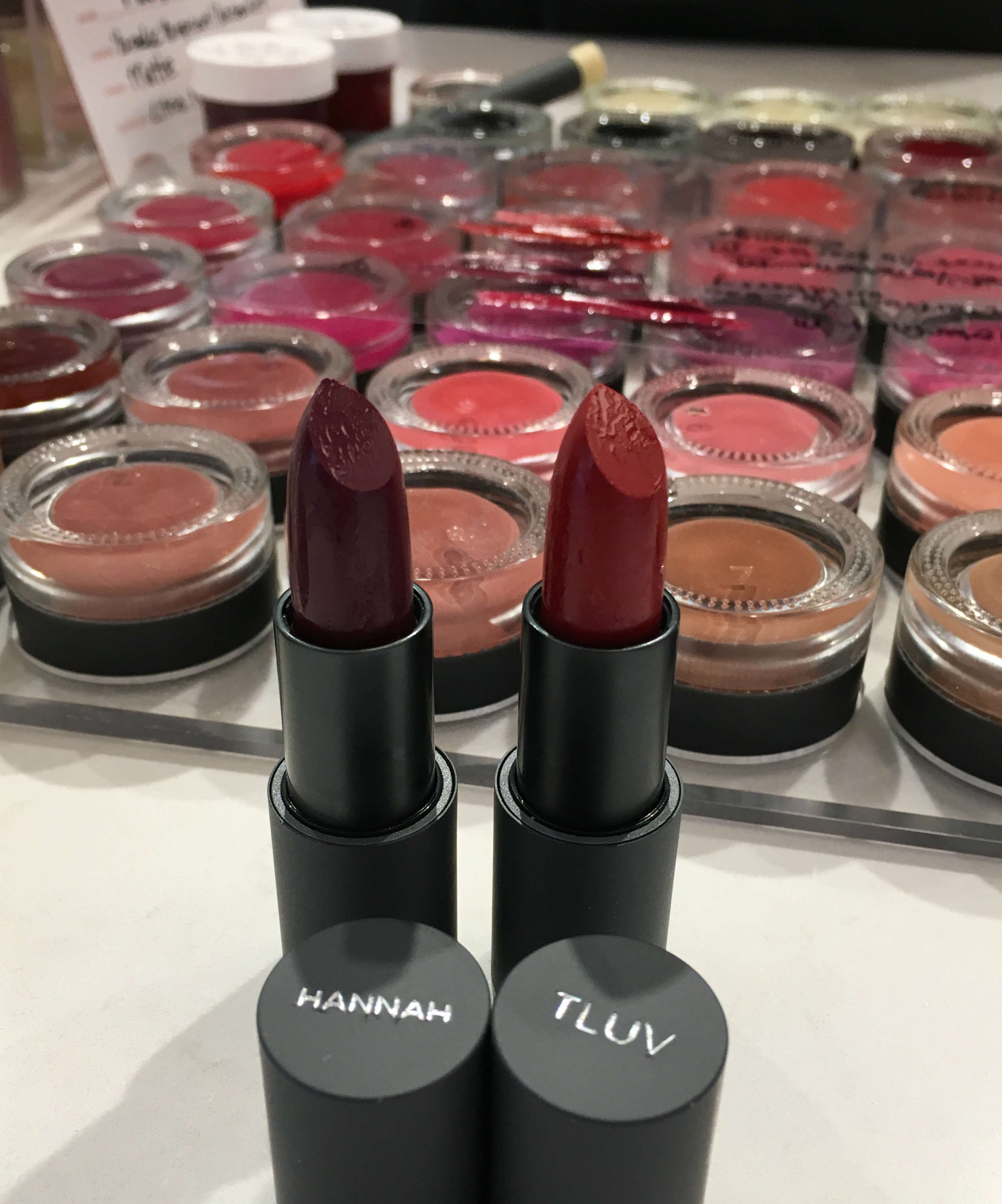 Once the shades and scents are hand-mixed in jars, they enter a centrifuge to thoroughly blend the mixture. That mixture is poured into a mold that sits atop a freezer for about five minutes to solidify the lipstick bullets. Your artist then pops out the bullets and inserts them into their respective (engraved) tubes. Everything is wrapped up in adorable packaging and you are on your way. They recommend waiting at least two hours before using your lipsticks so they are fully formed.
Image courtesy Hannah Savin