Posted by Total Beauty 08/15/12 at 10:29AM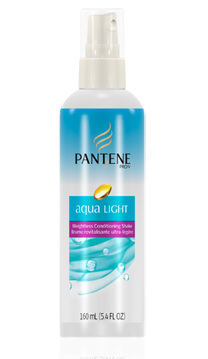 Dry shampoos were a total game changer.
A good one gives you texture, extra volume, and can freshen up a blowout that's a few days old. And because most of them work so well, the category blew up fast. Practically every major hair company launched a dry shampoo in the last couple of years -- and practically every woman in America added one to her styling products arsenal.
So it's not exactly a shocker that the beauty powers-that-be are now launching dry
conditioners
as quickly as they can.
The verdict? While we're still testing all the early samples we can get our hands on, we're psyched. Dry shampoos are veritable miracle-workers for gals needing more volume and less grease, but those of us with curly, dry, or damaged hair are way better off with a moisture-rich leave-in. And these new dry conditioners contain oils and nutrients that hydrate hair without that heavy, sticky effect that leave-in conditioners can give you. Like dry shampoos, they also create hair texture (think the loose, piece-y waves that don't seem to be going out of style) and shine instantly.
Here are the newest dry conditioners we're most excited about. Check back for more detailed reviews soon!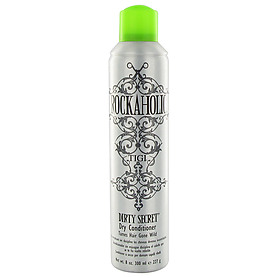 TIGI Rockaholic Dirty Secret Dry Conditioner
This aerosol spray smoothes and softens hair texture, which is great if frizz is the hair enemy you fight on a regular basis. And here's something all you all-natural gals will love: It's sulfate-free.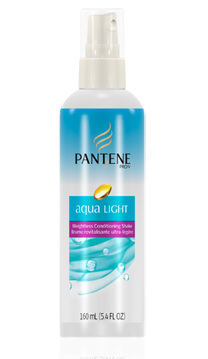 Pantene Aqua Light Weightless Conditioning Shake
This one is super hydrating -- but doesn't weigh hair down. Bonus: It doubles as a detangler and a heat protectant.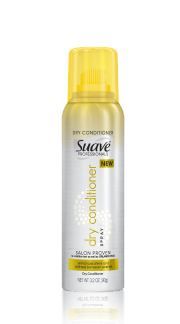 Suave Professionals Dry Conditioner
The shea butter and sunflower seed extract deeply hydrate hair, which makes it super soft -- a great pick for those of us with coarse or damaged hair.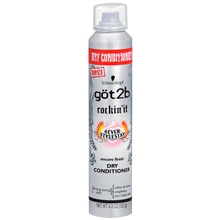 Got2b Rockin' It 4Ever Stylestay Dry Conditioner Spray
This spray boosts shine and leaves hair weightless --no more of that chalky, greasy feel you can get after using a bad leave-in conditioner.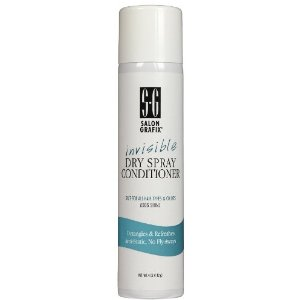 Salon Grafix Invisible Dry Spray Conditioner
This one's good for detangling curls and preventing static or frizz.