Posted by Total Beauty 07/11/12 at 11:29AM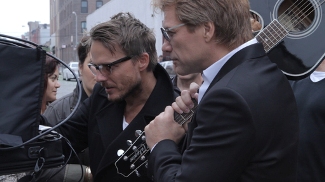 The fragrance world just got rocked.
Music legend Jon Bon Jovi is partnering with Avon to create his debut signature scent, Unplugged. The fragrance will actually have two versions, one for men and one for women. Unplugged for Her has is an oriental floral scent while Unplugged for Him has a musky, woody, and floral aroma. Both fragrances will be released this fall: Unplugged for Her will be available in October and for Him in November.
Are you going to try Bon Jovi's scents?