Posted by Total Beauty 01/02/13 at 02:50PM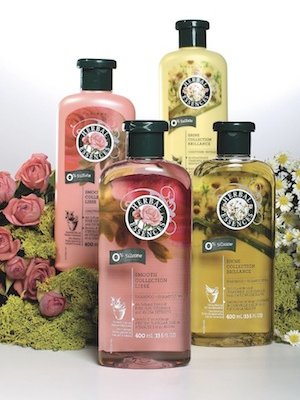 Think back to the 1990's. Can you remember the first time you used Herbal Essences? (I definitely can.) If you close your eyes, can you imagine the scent? What about the commercial? (Yes! Yes! Yes!)

The beloved shampoos and conditioners that were all the rage back then -- the Shine and Smooth Collections -- were discontinued in 2006. And for the last six years, women everywhere have been begging to get them back. Well, someone finally rallied fans to sign a petition, and that did it: Starting in February the Herbal Essences Shine and Smooth Collections will be returning to drugstore shelves -- at the vintage price of $3.99 each. The fragrances and packaging are the same, and the formulas are even better -- silicone and sulfate free.

Want to get in on the action early? On January 10th, Herbal Essences will host a flash sale on their Facebook page. I have big plans to stay home, wash my hair, and watch old episodes of "90210." Who's with me?