Posted by Cinya Burton 07/13/12 at 12:43PM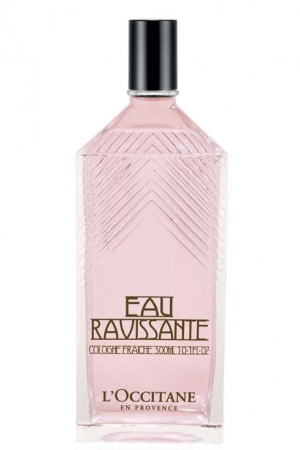 Here in the Total Beauty offices, we editors debate a lot of things: The prettiest blush, the longest-lasting lipstick, which hairspray really holds curls.
So in the rare times we all agree that one item is amazing -- you know it must be a fantastic pick. Especially when that product is a perfume. Fragrance can be such a tricky product because it's so personal and so hard to really judge a "great" scent.
However, when the new
L'Occitane En Provence Eau de Cologne in Eau Ravissante
, $27 hit our desks, we were instantly and unanimously obsessed with it. Not only is the art-deco-inspired bottle perfect for your vanity, the light floral scent -- which has top notes of pink pepper and freesia -- has hints of citrus and leaves all of us craving another whiff. Trust us, if you get one scent this summer, it should be this one.