Posted by Total Beauty 07/23/12 at 09:30AM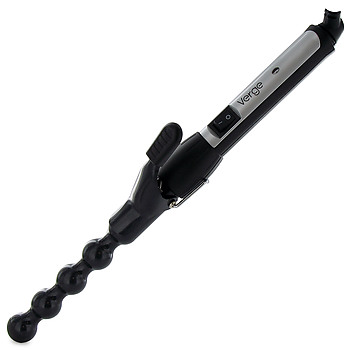 We're in Las Vegas for Cosmoprof, the beauty industry's biggest trade show, and we can't stop raving about some of the new hair products we saw on the first day of the show. Here are a couple stand-outs:
The Verge by One Bubble Wand
. Want waves that look perfectly messy? This ceramic iron has a beveled wand, so it's not going to give you a perfect ringlet you have to try to strategically mess up once it cools. Neat feature: The tip of this iron stays cool, which gives you way more control when you're curling.
Bain de Terre Argan Oil & Passion Flower Color Therapy Styling Oil
. You can put a few drops of this oil on damp hair to make styling easier, on dry hair to boost shine and tame flyaways, or into your at-home hair color mix to boost the brilliance of the shade. Genius.