Posted by Total Beauty 06/07/12 at 03:23PM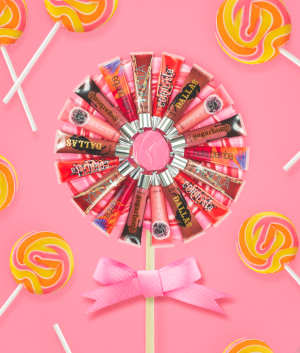 Is your makeup bag stuffed full of Benefit Cosmetics' blushes? Well, you might want to start clearing out space for the matching lip glosses. Inspired by all their best-selling powders, like Bella Bamba and CORALista, Benefit's six new Ultra Plush glosses will be available this July.
The shades also include the classics: Dallas, Dandelion, Hoola, and Sugarbomb. But if you just can't wait to get glossy, then you can get your fix at their flash sale tomorrow. It's just for one day and only at these locations:
Chicago, Ill.: Ulta, State St.
Los Angeles: Macy's, Fashion Island
New York, N.Y.: Sephora, 34th St.
Raleigh, N.C.: Belk
San Francisco, Calif.: Benefit Cosmetics Boutique, Chestnut St.
White Plains, N.Y.: Bloomingdale's
Which gloss will you be picking up?