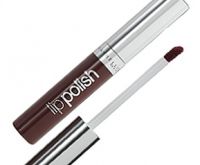 nude flash

the only 'nude' shade gloss i tried and liked the look on me, not too shiny, medium coverage and tons of colors. feels good. doesnt last, doesnt moisturise.

bad taste and smell.

i bought this lip gloss in Sweet Blush and thought i would love it, but the smell is not ver pleasant and has a weird taste. dont recommend this at all

Lick proof!

I just bought a tube of this gloss and so far, so good! It does not have a heavy scent nor is it flavored, so I won't end up licking it off in ten minutes after I put it on! The shades and shine are fun but also sophisticated enough to wear anywhere. It also layers nicely over lipstick or liner without feeling heavy or sticky.

Back
to top