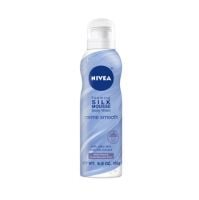 Nivea Foaming Silk Mousse Body Wash
Fun to Use and Smells Amazing!

I love this stuff! First, it's so much fun to use (it comes out like a shaving cream), and I appreciate that I don't have to lather -- it's already foamed up and ready to go. Plus, a little goes a long way. Then there's the scent. It's got a slightly fruity, slightly floral scent that manages not to be cloying. Seems to leave my skin soft, too.

Back
to top