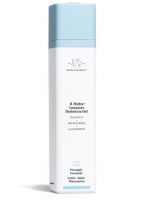 Drunk Elephant B-Hydra Intensive Hydration Gel
Instant Hydration Boost

This serum effectively hydrates the skin and absorbs pretty quickly. I use it on my face or also elsewhere (like my dry, winter legs) for an instant moisture boost. It is hard to figure out where in my regular routine to use it though.

Hydrating, but not for irritated skin

I was torn on this for a while. I wanted to love it, but it burned my skin a little when I was first using it, I think because I was recovering from using another irritating product. Once my skin felt normal again, I did find that it glides on smoothly and feels hydrating. But I think a hydrating product should feel good on skin despite its condition.

Back
to top