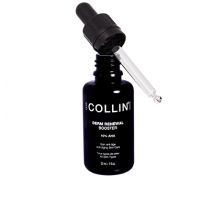 G.M. Collin Derm Renewal Booster 10% AHA
Great intensive treatment for lines, texture and radiance

I've been using this in conjunction with the 10% AHA cream for two solid weeks (it recommends using for 30 days twice a year). I did not think my skin would be able to tolerate the acid content but I haven't had any problems except some light stinging the first day. My skin is really starting to show improvements in brightness and texture. I will for sure be returning to this as a twice/year intensive treatment.

Clearer Complexion & Skin!

Having sensitive areas on my face, I wasn't sure if this product would be problematic but I was pleasantly surprised it didn't and my skin has definitely improved in the past couple weeks. I'm in my mid-30s now so I've lost some of my 20s glow and this seems to be restoring some of that young skin!

Back
to top