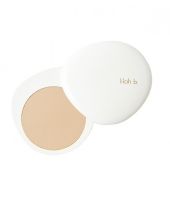 Lilah B Flawless Finish Foundation
As low as
Good foundation

This is a pretty solid powder foundation. It builds really nicely, so you can make it full-coverage or keep it light. The color is also super pretty and it feels nice on the skin. However, it does fade pretty fast and its not necessarily something I would remember when suggesting foundations. Good, but average.

very light but highlights pores too much

I didn't like how heavy this compact is it doesn't work for my on the go bag. It tended to highlight not cover up my pores. It was very light and felt great but I would not use it again.