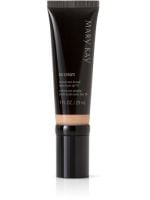 Mary Kay CC Cream Sunscreen Broad Spectrum SPF 15
Nice and Easy

This has easily become one of my favorite products. Not only is it half the price of other BB/CC creams, it's also very efficient. It works almost like a tinted moisturizer, plus it has SPF which is always a bonus. If I want a plain, no make up look, I just put this on and add some MK concealer for the dark spots and I'm good to go. For a full coverage look I use the CC cream, and some foundation ...read moreto problem areas. I feel like I've been using my foundation less since I've started using this product. This one is most definitely a keeper.

Easily my best make up tool!!!

I've been blessed with a fantastic Mary Kay consultant (Christy Angle for those of you that are in Eastern NC) who turned me onto this. I'm a bartender and this is certainly durable, cheap and easy to use! Paired with a little concealor and Mary Kay Lash Love Waterproof Mascara and I'm ready to go!

Love the Choices

I use different products for different times, this is great for anytime, not only does it give you a glow but also has SPF in it you cont go wrong with this great cream.