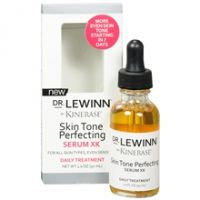 Forehead furrows

I have deep forehead furrows on the sides of my forehead that are really deep. Although I still have the wrinkles, they are only visible when I scowl. They used to be very obvious, but 2 months later, they have softened considerably.

HIVES

I honestly don't know what happened but I applied the product to my whole face in hopes that it would help my skin tone, and I woke up in the morning to horrible hives all over my face. Must have been some ingredient that irritated my face...

Tried it on a Whim and...

It's been about 2 weeks and I can see a difference. I like that you can apply to your whole face. I have a lot of little dark spots every where and this is really helping. I use it every day and a little goes a long way. I still have about half a bottle!

Back
to top