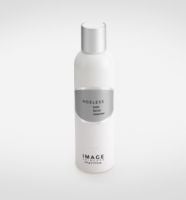 Wonderful!

This is a really great daily cleanser for all skin types! I have recently fell in love with this line. I have oily/combo skin with bouts of sensitivity and this handles all of it like a champ! It always washes easily off leaving my skin refreshed, clear and lightly moisturized! I can't get enough!! I tell everybody about this line (which you can only get at authorized dealers or on amazon) the prices are great and the results are absolutely fantastic! Bravo Imago!

Awesome cleanser!

I love this cleanser when I need a little extra exfoliation. I use the Vital C when I need more hydration.

Best cleanser Ive ever used

I lOVE this cleanser. I used to use nothing but regular drug store cleansers. I've never had "bad" skin, but I would have occassional breakouts and those little bumps on my forehead that aren't really pimples, but noticable. I have been using this for about a year now. The little bumps went away within a week or two, and i never have breakouts anymore. It tingles when you use it. You can definit...read moreely feel the glycolic acid. It leaves my skin not dry or tight as many other cleansers. I feel this cleanser has made my skin so smooth and even-toned. I would not use anything else!

Back
to top