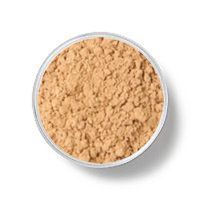 KSS Professional Premium Mineral Foundation
As low as
Say Good-Bye to your liquid foundation FOREVER!

I had worn just about every name brand liquid foundation out there! I tried to switch over to mineral powder a few times, but could NEVER find one that gave me full coverage I needed and one that felt light on my skin, until I found KSS Mineral Foundation! I started using KSS Mineral Foundation 6 months ago, and I am beyond happy with it! I will NEVER use anything else! At 30 years old, I have oil...read morey, acne prone skin and using the liquid make up just made my breakouts worse! Once I began using KSS Minerals I immediately noticed a difference in my complexion and the "shine" or "oily" look I got with liquid foundation was GONE! No more blotting or pulling out my powder compact throughout the day! Since my skin tone changes with the seasons like most women, KSS was able to adjust the fountain tones to match my skin perfectly! I could not be more happy with KSS Minerals and highly recommend it to EVERYONE!!

Not Just Your Average Mineral Foundation

KSS Mineral Foundation is a product that lives up to the claims the manufacturer makes. I am a cosmetologist/esthetician and I do not sell or recommend anything that I do not believe in. KSS Professional offered me a sample of this product to try at no cost to me. KSS Mineral Foundation is healing to the skin, and imperfections were covered while being healed. I had compliments on my skin and ...read morea glow showed even in photographs. I put the foundation on in the morning and didn't worry about it the rest of the day. At $25.00 this foundation, made completely of five clean, completely natural ingredients cannot compare with any other foundation you can purchase!