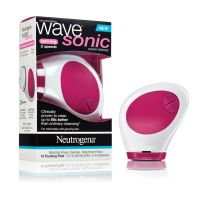 Good daily cleaner

Cleans pretty good. A good daily cleanser for end of the day get off all leftover makeup, which is why I use it because sometimes regular cleaner can't get EVERYTHING! I don't remember how much it is though

Not for me

I had heard great reviews of this product, so I decided to buy it. After the first day of using it, all the skin around my lip started flaking off even after I used moisture, it took 2 weeks to get it back to normal! I don't even have dry skin!!

Exclusively from the editors at Total Beauty

Get the Buying Guide to see these top-rated products!

Get it now »

Doesn't deep clean, leaves a lot of residual makeup behind

I liked using this until I came across the Olay pro x brush. Now there is no comparison between the two. I didn't realize how much it wasnt cleaning until I started using the Olay brush. The texture of my skin didn't change much either after using it, whereas I could tell an immediate difference in the texture & feel of my skin after using the Olay brush. I feel like its worth it to spend the little bit of extra money to get something that you will have better results.

Back
to top