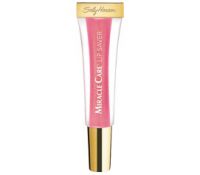 S.O.S.

I happen to love this product and am so disappointed that I can't find it anywhere. None of the usual retailers still carry it. The shine and touch of color were beyond my expectations. At first I had difficulty learning how to access the desired amounts of color and gloss; after I figured it out, this became my go-to tube. It stayed in the car; now it's in my purse. Nearing the end . . .

Woke up with huge lips!!!

Squeezed this "Miracle Care Lip Saver" on my lips and after a few hours, wiped it off as nothing seemed to be happening. Applied it to lips again before going to bed. This morning I awakened with enormous lips!!! They look like they have been stung repeatedly. They are so big I couldn't go to church because I would be embarrassed. They are burning like they have been sunburned; the corners are cra...read morecking; the edges of my lips feel like they're badly chapped. I have washed them, applied vaseline, and kept ice on, but they still burn and hurt. This product is horrible!! Do not buy it!

A good buy!

I love Sally Hansen products but I never really purchased lip care products from them. I tried this Miracle Care Lip Saver and I absolutely LOVE IT!! It has a sticky feel to it but it's not as intense as some long wear lip gloss. I really love the fact that it makes your lips soft and smooth over time. I have 3 different shades and I use them all frequently. The gold tube top and bottom is cool too! Great Gloss!!

Back
to top