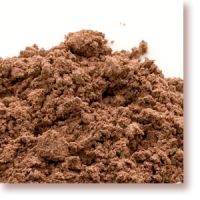 Ferro Cosmetics Mineral Bronzer Glows
As low as
Ferro bronzers

This is the best, natural looking and glowing bronzer i have used! I tried the many Colors : winter baby glow (my color for those curent rainy days in Paris) mojo glow sommer etc.. But my favorite really is the spring glow. Perfect for sunny days!

Ferro Cosmetics

I love this bronzer!! Every other bronzer I have tried has left my skin with an orangey glow. It was awful. But I've been using Spring Kiss from Ferro. It leaves my skin with a berry bronzey glow. It looks like I just spent the day at the beach and not at work. I wish!! I can't be more pleased with this product. I've actually ordered a few of the other bronzers and can't wait til they arrive!!!! I'd recommend this to everyone!!!!

Ferro Cosmetics Glow Baby Glow Mineral Bronzer

This bronzer is incredible! It's my go-to for instantly brightening my look. I'm very fair skinned and have found that most bronzers look orange on me. This particular color blends so naturally with my skin tone and provides a slight highlighting that draws attention to my cheekbones. I gave it to my friend with more of a tanned skin tone and it looked great on her too! It's a must for Summer and getting that perfect glow!

Back
to top