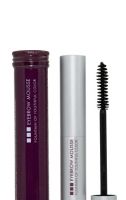 Blinc Eyebrow Mousse
As low as
Mixed emotions about this product...

After some practice at apply this eyebrow makeup it can be great. The applicator is like a mascara wand, so on the areas where I have no eyebrow hairs and need to shape my arch, this can be a little difficult to apply. But it gets better with practice. The best feature to this product is it's lasting power. It will not budge util you take it off with makeup remover. i tested this claim and i...read moret literally it will not come off with just soap and water!! But comes off easily with any makeup remover. It also stays on bare skin like nothing I've ever used - even in the heat and humidity of the Florida summers! The shades seem to run dark. I purchased the dark blonde because I've found that shade is best for me in almost every brand. But with this I would have been much better off with the medium or maybe even the light blonde - and I have light brown hair. So be mindful that, at least I found, that their colors run on the dark side.

Thick Brows Only

Product is good for thick brows only. For sparse eyebrows, it is useless as it does not fill or thicken. It goes on like water coating.