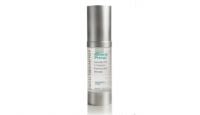 Youngblood Mineral Makeup Youngblood Mineral Primer
As low as
Review subject

I received this item as a present and I have to say, I wasn't too thrilled by it. It feels like it's a little oily, but then dries really dry very quickly...and I dont see what it does for my skin other than sit on it. It may smooth out my skin just a little bit, but for the most party I dont think this is worth buying or using. It's one of those extra products that does nothing for your face. Muc...read moreh better primers out there (Laura Mercier Radiance = Amazing). I just feel that you are rubbing something that is made of chemicals on your face as a "cover" over your face and never allows the real beauty of your skin to shine through. Not a fan.

Worst primer I've ever used

I went for a professional session with the youngblood cosmetics and it is literally the worst makeup brand I've ever tried! The colors in person are not nearly as beautiful as they are on the website. My artist used this primer on me prior to using the foundation, at first I liked the smell and cooling effect. However, even though I don't even have oily skin, my foundation was literally slidi...read moreng off my face within 2 hours. I normally get at least 8-9 hours before I have to powder or touch up! I could actually swipe the makeup off with my finger. I have NO idea what this primer accomplished on my face, but can honestly say it's the least performing one I've ever used.

Back
to top