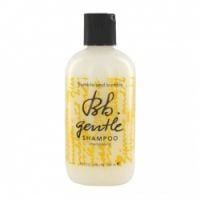 Bumble and Bumble Gentle Shampoo
As low as
Bad

Not a good shampoo. It doesn't smell good, doesn't do anything and dries out your hair. Lame.

Bumble and bumble gentle shampoo

I heard about Bumble and bumble shampoos some years ago and I had the chance to see them abroad (in London) some years ago but their price was outrageous and I could not afford (around 18-20 English pounds). Some days ago there was a huge clearance on them, in a big department store here in Greece and I decided to have a go. I was very happy that finally I could get for a very good price such an e...read morexpensive shampoo. When I went home and I tried it, I realized that there was not any difference with other shampoos that cost 6-9 English pounds max and are wonderful (they do a very good job.....) without paying/charging the moon and the stars....I would not bother repurchasing again, since I see no difference between other shampoos. Definitely there is a big marketing strategy behind BB and I do not want to be a victim of it. It is not worthy......

Gave me flakes

I really wanted to like this shampoo but it weighed my hair down (I guess was too mild a cleanser?) and gave me flakes.

Back
to top