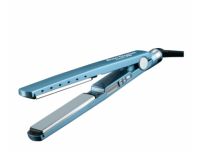 Review subject

Good iron! Long lasting, and it's worth the price. I prefer my chi iron, but only because I'm used to it. The Babliss takes about 15 min LESS to iron than my Chi does.

The best of the best

Smooths, polishes and seals. Once I used this I never went back to anything else.

Damaging

While this iron does make my hair very straight, it is lifeless and dull. Also, I have noticed that my hair has more split ends and breakage than normal even though I just got a hair cut.