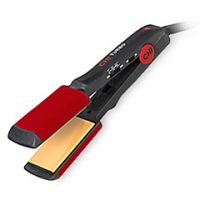 Review subject

I love CHI irons! They are amazing, and def worth the price. I have had my current iron for about 5 years now, and I won't get another brand.

I've had it since the 7th grade

Got this straightener when I was in 7th grade. I'm a sophomore in College now and it has still never failed me. BEST straightener on the market

CHI FLAT IRON HAIR STRAIGHTENER - 2 INCH

OMG, I just received mine yesterday and what used to take me 40 minutes now is done in 10! Leaves hair shiny, smooth and NO DAMAGE! Yes, it is expensive but I think it is worth every penny. I am in love with this product! I have about 8 hair straighteners in my bathroom and was not happy with any of them until now. Props, Chi!!!!!!