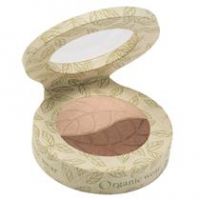 Its okay

Its not the best eyeshadow I've used but it works for everyday wear. I have the one for brown eyes and it slightly brightens up my eyes without looking too "done up" which is okay for where I am now (military). But I wouldn't wear it to go out at night because the colors are not vibrant enough. It works for the day and that's just about it I wouldn't wear it for anything special

Just OK

I had high expectations from this eyeshadow and it failed to deliver. First of all, it's very chalky. Secondly, I had to layer it quite a bit in order to have any color on the eyelid even with primer. The packaging is cute, but for $9 I was expecting better quality.

Not All That!

I purchased the one for Brown eyes. For the price I payed? I really did expect better results. I couldn't get much on my brush with the brown color. And I wasn't to crazy for the pale shimmery color after applied.. Never used it again.

Back
to top