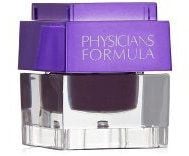 Amazing, Flattering, Long-Lasting Liners

Physician's Formula has done it again with their "Custom Strips Custom Eye Enhancing Gel Cream Liner." Lose the guilt about purchasing a trio--it runs only about $10.95. The colors are available to enhance eye colors (for instance, "Glam Green Eyes" includes a beautiful pop of green, a dramatic amethyst, and dark charcoal). Three little tubs can be clasped together or taken apart, depending on ...read morewhat you want to do with them. They are highly pigmented and glide on very easily, even for those who are "all thumbs" with eyeliner (a much more cost-effective deal than buying MAC or another version). They are hypoallergenic, dermatologist-approved, and great for contact lens wearers, with no parabens or fragrance. They are long-wearing and smudge- and water-resistant for up to twenty-four hours. The micro glitter is subtle enough to just bring out the beauty of your own eyes. I tend to use my own liner brushes. You can build coverage, from a fine line to a dramatic "cat eye." The formula can be used under bottom lashes as well because of its ability to withstand time, perspiration, water, and wear. Consider layering the shades for a multitude of flattering looks. I would consider this a staple for women, a must-have bargain.

AWESOME

These are amazing. The shades are nicely pigmented, nice and creamy and smooth (as good as MAC!). I like that they can be stacked together or separated. The black shades are great--I'd buy them just for that! They have microglitter in them that makes the black pop just the right amount. The brush that's included is my favorite eyeliner brush. Seriously, when these go on sale, try them! Amazing stuff--length of wear is great, even on my waterline.

Surprisingly good....

I have tried so many Physician's Formula products but have been disappointed over and over again. If it wasn't for this gel liner I would have given up on buying their product ever again. It goes on so smooth and has a nice creamy texture. The brush it comes with is nice and soft and easy to work with. I love how there's 3 different colors that you could choose from. It dries up really quickly whi...read morech makes it hard to smudge but I guess depending on your preference you might like that. I put it on before I go to work and 8 hours later it still looks good. I was afraid like most liners it would pile up on the corner of my eye but surprisingly it didn't. I have to warn you though it is kind of hard to remove if you mess up trying to create the perfect cat eye or just to line your eyes. I made a boo-boo and I had to rub really hard to get it off. Also, the purple color is not as pigmented as I would like it to be. It streaks like crazy when applying but the brown and black color works exceptionally well. Also, it has a good packaging unlike the Wet N' Wild gel liner that tends to dry out in the bottle after a couple of weeks. I haven't used this product in several weeks and the product still applies like new!

Back
to top