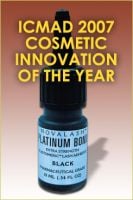 good

lash extensions last a long time but it is pricy. i have found a better glue at a way cheaper price

My favorite Adhesive I have used!

I love the Platinum Adhesive, I have used other top companys Adhesive's and not one of them last as long as this one, My clients go as long as 6 weeks!

A Professional's Only Choice

I have found NovaLash Platinum Bond to be a high quality and consistant product. My clients can return after 4 and 5 weeks and still have lash extensions! As a professional extensionist it is my only choice. The redesigned package gives you 2 smaller bottles instead of 1 large bottle at no extra cost. The perfect solution for professionals that don't do extensions everyday of the week.

Back
to top