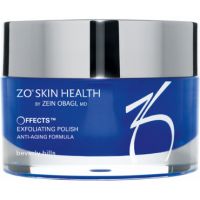 Dries my skin

My pores look smaller but my skin is tighter and drier as a result of using this.

Hands look smoother after 1 use!!!!!! $

oh my goodness I cannot rave enough about this product. After the better winter here my hands locked older than my age. The rough, wrinkly, and dry. I went to a plastic surgeon open house the other day it was given this is a free sample. I have nothing to lose in houston for the first time today. I can honestly say my hands look 75 percent better already! I look forward to using it as suggested on the back of the label. I love the stuff so far!

Doesn't over exfoliate

This combination of scrub and clean ingredients is perfect for my oily-to-normal skin. It doesn't strip away all my natural oil to the point that my skin thinks its needs to produce more.

Back
to top