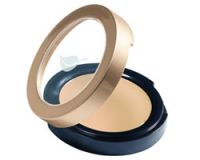 Try This Before You Spend the $$$ On a More Expensive one!

This product really impressed me. I had been using the Clinque Touch Base, which is at least 2x the price of this one. I have never been thrilled with the Clinique one and have been trying different brands to get one that works. This one not only works, and I have oily skin and my eye shadow always creases or disappears, but its very reasonably priced. Before you go buying an expensive brand, ...read moretry this one first. Its also great to use by itself on the lids if you have any discoloration, which I do. I can't even tell I'm wearing anything but the discoloration is gone!

Love it!

I was reluctant and hesitant to buy this since I have hooded, oily eye lids and NOTHING seems to keep my shadow from creasing, however this little gem did the job and kept my eyeshadow in place looking fresh all day! LOVE IT!

Nothing like Urban Decay

This did nothing for me!! I bought it because it's more than half the price of Urban Decay and it didn't work. My eyeshadow creased by mid-morning...I would have been better off using nothing on my lids. I'm definitely spending my money on the more expensive Urban Decay Primer Potion.

Back
to top