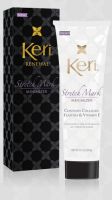 ScarlessMD

I had a surgery on my leg that left a 5 inch scar and started using Scarless MD, a product I discovered on Amazon as soon as it healed, 3 months later the scar is barely noticeable, will continue to use until scar completely fades.

Review subject

I has stretch marks on my breasts from my pregnancy and I had tried a couple things, but nothing worked like it said it did, so when my mother in law brought it home and I saw it, I decided to give it a try. After only 3 days, the stretch marks were gone!! I was so excited! I love this stuff, I have recommended it to many people already.

Sandra W. from East New Yor k Brooklyn

though I was skeptic from trying so many different types of SM serums, I figured, what the heck, I'm gonna give it one more try. I purchased both KERI STRETCH MARK MINIMIZER, and KERI SKIN FIRMING LOTIONS on April 11th. It is now may 4, and I couldn't "BELIEVE IT" my SM are actually getting lighter. for the first couple of days, I saw no results. I started to give up, but something said...read more, just keep using it. after 3 weeks, I just looked in the mirror and said(with my eyes wide open)lol "OMG" my stomache. my SM are really getting lighter. after that I went crazy. Been keeping up with both the lotions, using them 2 to 3 times a day. right then, I did a complete U turn, and went back to "RITE AID" to purchase the minimizer, and the skin firming lotions. I use them both. from what I'm seeing, they both work good together. Honestly, I didn't think it would work because my SM were so deep, and wrinkled. I don't even feel the ridges on my Stomach like I use to when I rub it. it so much smoother now. Please try this product, I'm telling you from the heart, "IT'S DEFINITELY WORTH IT" GOOD LUCK!!!

Back
to top