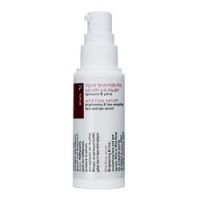 excellent for redness removal and softer skin

Oh mama! Put this stuff on clean skin and feel like a fancy rich lady being pampered by fan waving slavegirls....and one of them is Kate Winslet- she's the one who gently dabs this luscious nectar onto your your waiting skin......Oh, wait, where was I? Oh yeah. First of all, I've never had my FACE of all things smell so lovely. It's absolutely crazy! Your skin feels plump and inviting and sososos...read moreosososososo soft! Since I started using this, my reactive redness has lessened to the point of being almost non-existent. People always thought I had a sunburn, and now even without makeup I look like a normal person!

Didn't do any harm; didn't do any good either

I tried the entire Wild Rose skin care kit, which included the Brightening Serum. I'm in my early 50s and have a lot of sun damage. The serum didn't bother my sensitive skin, but it really didn't seem to do anything, either.

Wild about Wild rose

I bought the Wild Rose kit, which this was part of. While the tubes look TINY they last quite a long time. The serum outlasted the moisturizer and cleanser. While I'm not sure how this product works individually (but really who uses only brightening serum), in conjunction with the other products it's great. My skin was brighter and my pores visibly smaller. The scent was not overpowering either which was a huge plus for me.

Back
to top