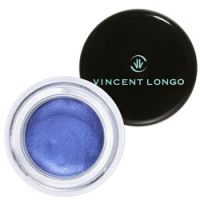 absolutely stunning

I feel like this product is a hidden gem that gets seriously underrated. These shadows blend beautifully into skin and dry into a shimmer, gorgeous powder that lasts all day and never creases or runs. They have a smooth and creamy texture, and a shimmer quality that always gets me compliments when i wear it. Just blend the product over the lid with your fingertips - you can layer and combine sever...read moreal shades, or just wear one alone...they're that beautiful! I like to apply a shimmery powder shadow base (I often use Stila's Kitten) all over, then focus this near the lashline and up to the crease. Gorgeous!

These are beautiful

The pigment you see in the pot is exactly what you get on your eyes with only one layer, the texture is heavenly, its easy to apply, and the little frosted glass pot looks nice too. In one word: amazing.

Stunning colors with gorgeous shimmer : )

I never buy anything from this brand, but happen to be wasting time in Sephora one day and wandered over because a display of these eye shimmers caught my eye...WOW! This strikes me as a more 'conservative' brand-not like Makeup Forever etc and yet these colors are vibrant and shimmery-strong enough to even use for stage makeup if needed. I am a dancer/singer and am thrilled to find something I ...read morecan use both for everyday-and for stage...the trick is to leave it more sheer during the day. My only warning is that if you are one of those anti-glitter/shimmer folks then you will not be happy as these have a definite sparkle to them (which I personally love!) Also try the new color pots from Makeup Forever or the Cargo Eye Shimmers.

Back
to top