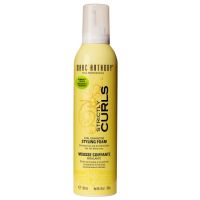 Great product

I don't even have curly hair. But I have weird, wavy hair. If I spray this in my wet hair and scrunch it before letting it dry naturally, I get amazing, beautiful waves even though my hair is very damaged. There's no frizz. Just gorgeous waves :) Love it! And the price is right too.

Great!!

I have very fine and right now very long hair. I often like to curl my hair into ringlets with a 1" curling iron. With my hair being so long it is very difficult to get curls to hold so I always use a curl boosting spray, curl, pin the hair with bobby pins and hair spray to keep the curl in the heat. I used to use Bedhead heat curl activator for many years and was impressed with the results. Howev...read moreer, when that product became unavailable I tried this product. I had heard good things about their curling products so I gave it a shot. I must say I am VERY impressed!! My curls lasted in perfect form for over 12 hours!! This is really a great product especially for those wanting to hold their curls for an evening style

Looks VERY crunchy and oily. It's very crunchy.

Tried this and returned it to CVS. I saw it was on sale and decided to give it a whirl. My blonde hair looked oily and was stiff crunchy. I think I'm going to stick with only shampoo and conditioner. That is if I can find a good one for colored hair.

Back
to top