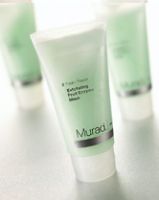 Here it is!

The best remedy for dull skin, is this fantastic little gel mask that eats up all your dead surface layer and gently reveals the newer, healthier under skin. I would stick with this if you are younger and for the slightly older doing this and alternated with a gentle microdermabrassion, you would see fantastic results.

New Skin

This really helps my skin during dull days. My skin is acne prone, and can be sensitive to certain products so my initial thought after I put this on was oops. It was very tingly the whole time I had it on my face. The results were worth it though. My skin looked so much better.

Luv It.

I recently tried this product and I acually absolutely love it. I can feel it tingling, my skin felt great afterwards. It's easy to use, it's economical, and it is effective.

Back
to top