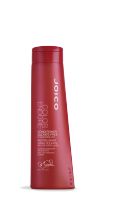 Name says it all

Violet conditions is very scented. Leaves your having feeling very soft.

Your blonde will Endure!

Great product. I have tried "purple" shampoos/conditioners before and they are sort of harsh to the point of my hair breaking off. This one works in terms of keeping your color, AND does not promote hair to become more brittle (because blonde hair dye can be taxing on hair structure). *Don't try the cheaper brands- like Sheer Blonde- this one will tone your hair and keep its color true blonde, not yellow or brassy.

it works!

i have a red undertone in my hair but i am completely addicted to highlighting my hair. This product took away much of the re/orange undertone and its a prettier blonde! i love it! hopefully this will keep me from highlighting my hair so often..

Back
to top