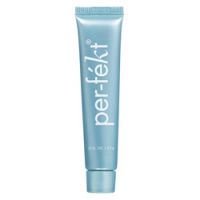 I REALLY wanted to like it

I never actually purchased this product because honestly, I knew within 10 minutes of trying it on in an Ulta beauty that it was a lemon. about me: i am a very simple makeup person. I have very oily skin and pretty much try to manage that. I don't where blushes, eye makeup, or any pigment-changing foundations.(Btw, no offense to anyone who wears makeup, just not my thing in particular). All I wa...read morent is a smoothing, oil-reducing product that can even out skin tone and prevent oiliness. I went into Ulta to be color matched to a foundation, but I told the associate about my lifestyle and he immediately took me to this product. When he applied it, it was like angels singing. I had finally found my product!!! SOOOO easy to apply and it could be a stand alone. Then I looked at the price and it seemed very expensive ($48 for about half the amount u would get from a drugstore foundation). I was about to bite the bullet and buy it, but as we looked around the store at other things I rubbed my cheek and saw it ALL came off. I looked in a mirror and saw a streak on my cheek where i had rubbed it. i touched other parts of my face and the product came off automatically. in addition, my face was oily and turning red. I was heartbroken because I so desperately wanted to love this product and end my search for the perfect "foundation". But alas, after trying this product, I know i will have to keep looking

OMG this is amazing stuff

I have huge, we're talking crater, sized pores on my nose. I have pretty much given up on making them go away through treatments. Instead, I simply cover them with this amazing product. It's the ONLY thing I've ever used that really and truly does diffuse the appearance of my giant nose pores. I am truly amazed, and will be saving up for the full sized bottle.

before is great, after...not so much

I love what this product does for my skin when I wear it. It goes on smoothly, and creates a you-but-better look. I think it also helps my blush to stay on, but that could just be in my head. I've noticed though that after I wear this product my skin breaks out in large, almost cystic acne type of pimples on my cheekbones. As someone who has pretty clear skin, this is a drawback to this product. Now I only wear it when I need to look polished.